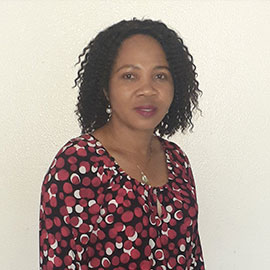 My name is Rosekate Ugorji, I am a wife, mother, sister, and daughter. I am from Fontana, California. I currently hold a California license in nursing, bachelors, and masters with Psychiatric nurse practitioner. My bachelor's degree is from university of Phoenix while my masters with psychiatric nurse practitioner is from Walden university.
I am very passionate about psychiatric nursing. I have a wealth of experiences in mental health nursing across lifespan. I have worked as a registered nurse in the psychiatric setting for about 20 years. I enjoy this community and I love helping my clients, finding available resources, and providing education as needed for this population. I enjoy working with my client in a face-to-face modality; however, virtual is also appropriate in providing services for my clients. During this pandemic, I was able to use zoom in efficiently provided services for all my clients.
My client are my priority and I enjoy helping them. In my past time, I enjoy gardening, sewing, cooking, moderate exercise and helping my children with their homework. My hope is to continue to help my clients to reach their optimal potentials. I have been privileged to use my skills on working with my clients.